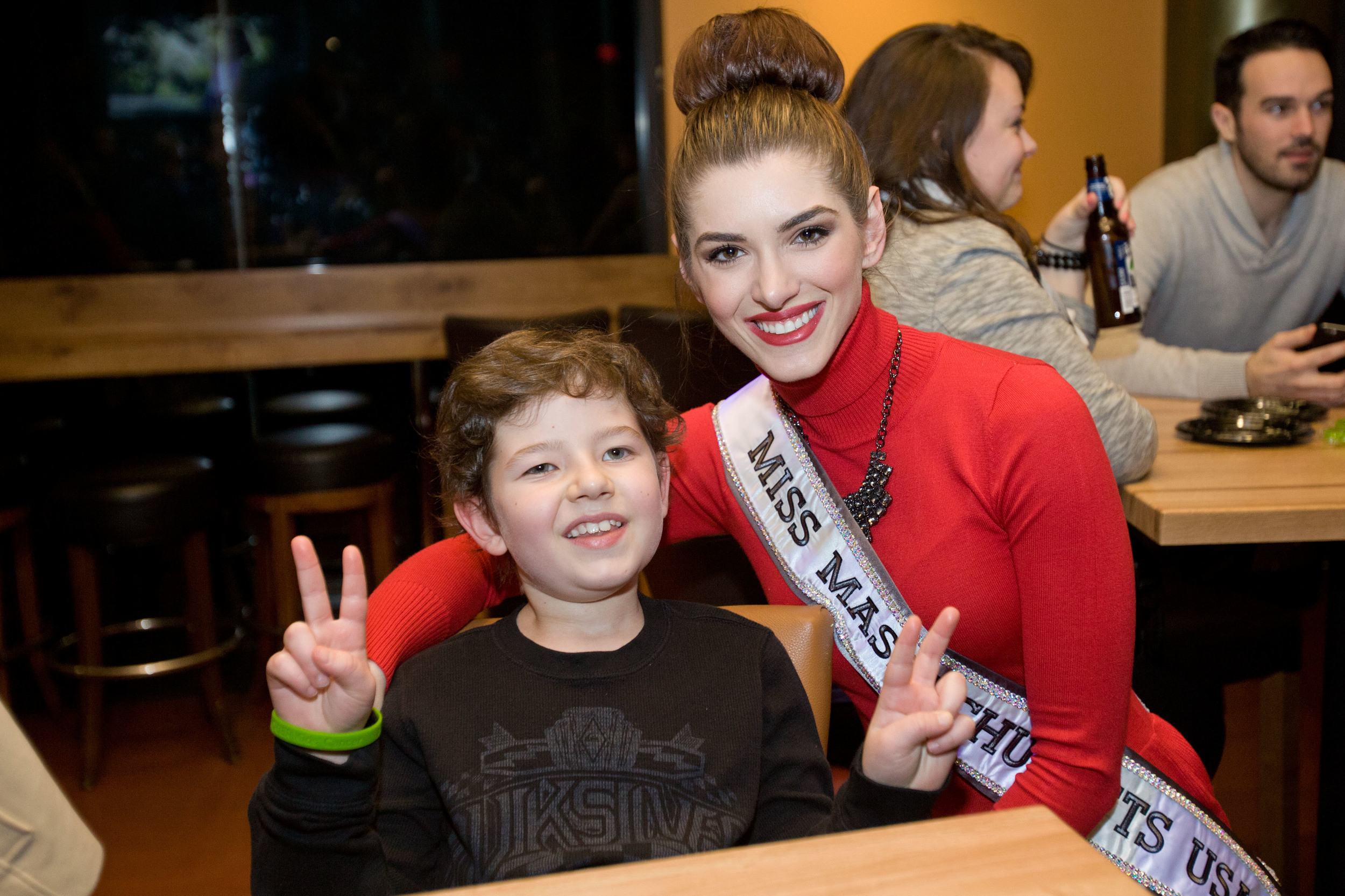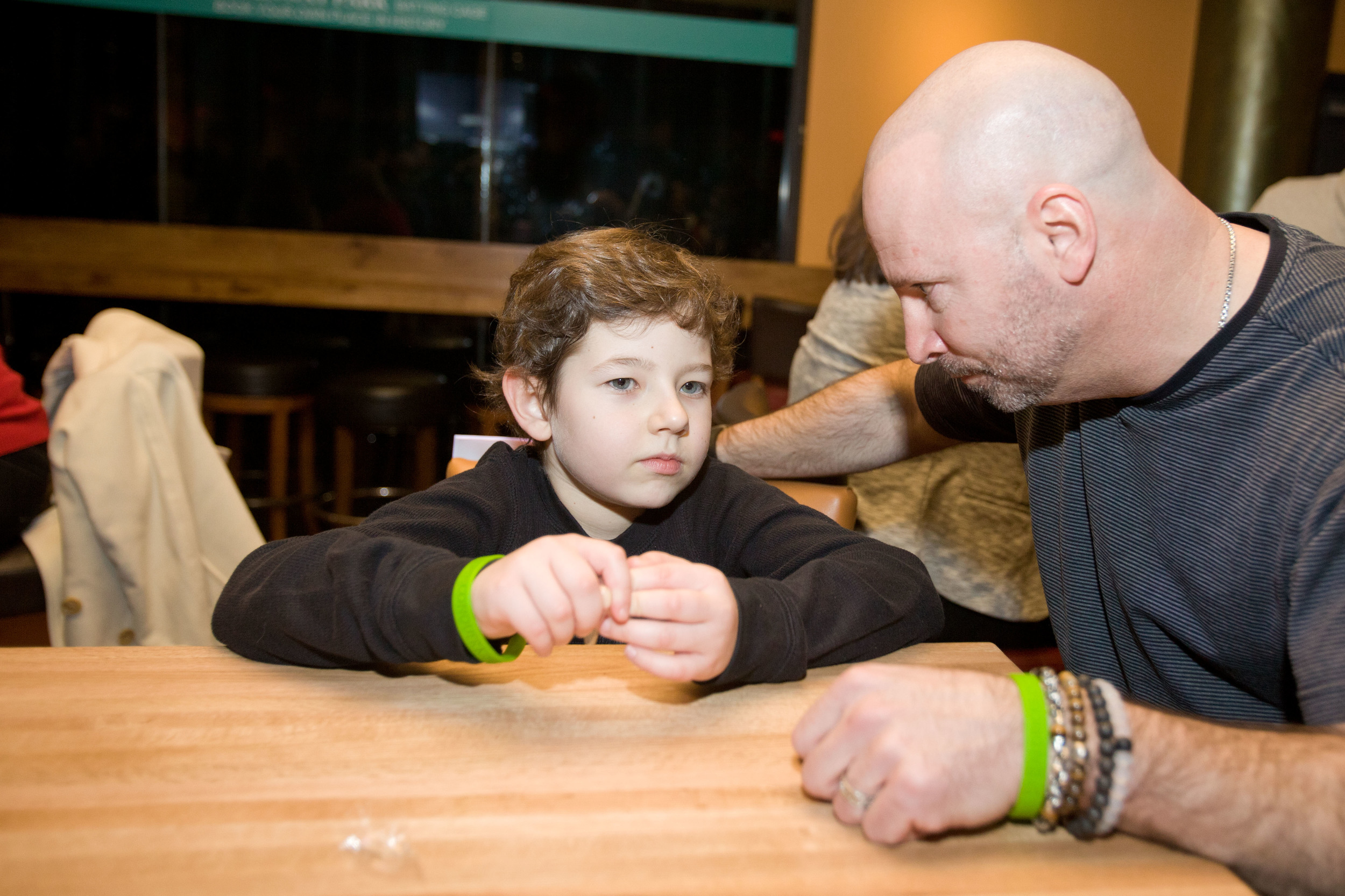 The Boston Tech area has once again amazed and humbled me with its generosity in support of finding a cure for childhood cancer. Through your support of St. Baldricks, we raised close to $200k on Monday night.
I would love to be able to hand write a personal note of thanks to each and every individual who helped make our 3rd annual St. Baldrick's event at Blazing Paddles, such great success and a f*cking good time! But there is a problem, and it's a good problem to have — our event had close to 300 people; shavees, volunteers, raffle items galore, and with those numbers it would be close to impossible to really try to personally say thank you to everyone (plus, I know I'd forget or miss someone). Please know, I am honored you took time and/or money, not to mention the loss of your hair, to support an event to honor these kids and their families. Whether it was your hair, time or money, I appreciate your efforts.
Nationally, St. Baldrick's is the single largest investor in pediatric cancer research next to the U.S. Government. Unfortunately, every 3 minutes a child is diagnosed with this terrible disease. My goal is for this event to be a Boston legacy we leave the next generation of entrepreneurs, serving to give us, perspective, inspiration, strength and unity.
An event of this magnitude takes a lot of work behind the scenes, so I would like to give a special thanks to the committee responsible for organizing our St. Baldrick's event. My first thanks is to Ben Israelite, Volunteer Event Organizer, who has stuck by to make this happen, even though he thought I was and still am crazy.
Thanks also to Cort Johnson, Kate Hansen, Miss Massachusetts, TUGG, The Boston Bruins, Boston Cannons, MetLife, and local media , for support of the event. I also want to thank the Lyon's Group and Blazing Paddles for hosting the event. I would also like to personally thank all of the shavees, stylists, volunteers, personal and business and raffle items donors. Without all of you and your assistance, this event would not have been able to happen.
The generosity of Boston and the surrounding areas is incredible. The sacrifice of the shavees alone is unbelievable. I thank them for their commitment to such a deserving cause.
The St. Baldrick's Foundation is a volunteer-driven charity committed to funding the most promising research to find cures for childhood cancers and give survivors long and healthy lives. The St. Baldrick's Foundation does this with the guiding principles of integrity, efficiency, transparency, a pioneering spirit and a sense of fun. It's never too late to donate, I'll keep the link live https://www.stbaldricks.org/participants/mypage/738260/2014.
Until 2015…..thank you and happy holidays
CPL
Please visit the St. Baldrick's Foundation by visiting online at StBaldricks.org or by calling 1-888-899-BALD.